IRIS/Spain

IRIS was established in Barcelona in 2007 as an advanced engineering and research company, specialising in the field of process engineering. IRIS has expertise in the following fields of engineering: Production Processes (with a strong specialisation in novel technologies); Smart Systems; and Optical Systems, combined with a knowledge and research capacity in environmental science, food technology and materials science.WEBSITE: www.iris.cat/
CONTACT: Arnau Fatjó Brugueras arnau.fatjo@iris.cat

Almirall / Spain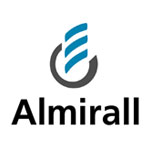 Almirall is a company devoted to the research development and manufacturing of medicines. Headquartered in Barcelona, Spain, has several plants and affiliates across the world.WEBSITE: www.almirall.es/
CONTACT:
AM Technology(AMT)/United Kingdom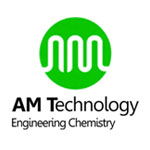 AM Technology was founded in 2000. The company specialises in innovative solutions for the manufacture of high value chemicals. AM Technology is the global leader in CSTR technology for continuous synthesis of high value chemicals. Our products are protected by global patents and are used in the manufacture of fine chemicals, pharmaceuticals, flavours and fragrances, dyes, polymers and bio synthesis. Our customers include manufacturers, universities and research groups. Our reactor products are designed to allow full manufacturing scale-up of lab scale processes, allowing our customers to be sure their research effort translates directly into production capability. We offer a range of standard lab units for process development and industrial scale flow reactors in a variety of materials.
WEBSITE: www.amtechuk.com/
CONTACT:
Dynamic & Security Computations S.L. (ANALISIS-DSC)/Spain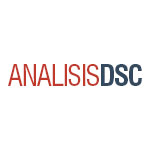 Dynamic & Security Computations S.L. known commercially as ANALISIS-DSC is a SME engineering company specialized in mechanical engineering and process engineering in applications related to fluid mechanics, heat transfer, bulk materials using CAE tools such as CFD, FEA, and DEM.
WEBSITE: www.analisis-dsc.com
CONTACT:
David Reay & Associates (DRA)/United Kingdom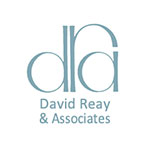 David Reay & Associates (DRA) was set up early in 1987 as a consulting engineering organisation with an emphasis on energy technologies. It currently operates as a 'sole trader' with David Reay as Principal Consultant. While DRA has had Associates for many years, including Professor Colin Ramshaw, regarded as the 'father' of process intensification, in 2012 it was decided, because of increasingly close involvements with areas such as process intensification, compact heat exchangers and energy storage, to expand the organisation by bringing in three additional Associates, two at Newcastle University in the Process Intensification Group (Richard Law and Ahmad Mustaffar) and Professor Brian Agnew, also at Northumbria University. They complement the activities of Professor Colin Ramshaw, who has been an Associate for many years. Dr. Barbara Sturm (Kassel University) has also been co-opted into DRA for projects involving energy analyses in specific sectors.
WEBSITE: www.drassociates.co.uk
CONTACT:
DECHEMA – Society for Chemical Engineering and Biotechnology e.V. (DECHEMA)/ Germany
DECHEMA – Society for Chemical Engineering and Biotechnology e.V., is an interdisciplinary scientific society with more than 5,500 personal and institutional members (including about 500 SMEs), whose activities cover wide areas relevant to the process industries. DECHEMA is dedicated to the support of Research progress and implementation in various fields of chemical engineering, including reaction engineering, catalysis, materials, process efficiency and environmental protection. DECHEMA is board member of the European Technology Platform Sustainable Chemistry (SusChem) and hosts several secretariats of organisations in this field: European Federation of Chemical Engineering (EFCE) and its international equivalent (WCEC), the European Federation on Corrosion (EFC) and the German Catalysis Society (GECATS).
WEBSITE: www.dechema.de/
CONTACT:

Euroatomizado, S.A. (EUROATOM)/ España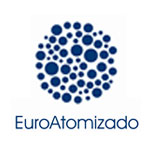 Euroatomizado, S.A. is specialized in the production and supply of spray-dried powder for white ceramic bodies. The company was formed in late 1998 in order to supply ceramic tiles companies with a clear commitment to quality and service. Euroatomizado's spray-dried powders are used as semi elaborated raw materials in many ceramic manufacturing processes, as for example, ceramic coatings manufacturing, flooring, porcelain enamelling, dry and wet coloured porcelain products, technical and super white porcelain tiles.
WEBSITE: www.grupoeuroatomizado.com
CONTACT:
Freeman Technology / United Kingdom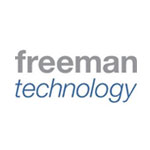 Engineering and manufacturing company specialising in the design and supply of instruments for the characterisation of powder flow properties and other behavioural characteristics.
WEBSITE: www.freemantech.co.uk
CONTACT:
Hochschule Offenburg (HSO) / Germany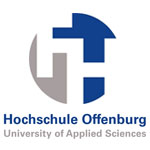 Hochschule Offenburg – University of Applied Sciences, Department of Mechanical and Process Engineering
WEBSITE: www.hs-offenburg.de
CONTACT:
Instituto de Tecnología Cerámica (ITC)/ Spain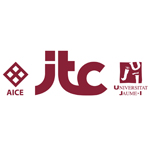 The Instituto de Tecnología Cerámica (ITC) is the centre created by agreement between the Ceramic Industry Research Association (AICE) and Universitat Jaume I (UJI) of Castellón in 1969 in response to the needs and demands of companies from the Spanish ceramic cluster. Over the years, ITC has articulated a university–business cooperation system that has contributed significantly to the notable development of the Spanish ceramic tile manufacturing industry.
WEBSITE: www.itc.uji.es
CONTACT:
LEITAT / SPAIN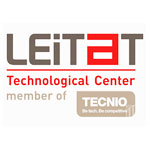 LEITAT is a Technology Centre which aims to provide services to companies in the industrial sector, adding technological value both the products and processes. Focused on the tasks of Research, Development and Innovation (R & D), LEITAT services have a clear direction and vocation to adapt and evolve the face of constant market changes. As you would be able to appreciate in our Scientific Curriculum, as a technological partner, we have almost 90 European projects under execution under the different European calls: H2020, CIP, LIFE+, FP7, JTI…Moreover related with PPP's, our Scientific department has really strong expertise in many fields related with industrial sector.
WEBSITE: www.leitat.org/
CONTACT:
MBN Nanomaterialia S.p.A.(MBN)/ITALY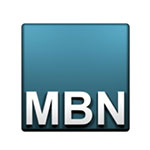 MBN Nanomaterialia S.p.A. (Italy) (http://www.mbn.it/) was established in 1994 with core business being concentrated in the development of mechanochemical reactors for the production of nanophased materials produced by high energy ball milling. With an industrial production capacity of 150 ton/range, MBN's mission is to bring nanotechnology from research environment to everyday life products offering to the market innovative nanomaterials adaptable to conventional and new powder metallurgy and deposition processes. The industrial production is focused on environmental friendly (Co free) alloys for diamond grinding tools and high performance thermal spraying powders (Ti, WC-Co, MMC's).
WEBSITE: www.mbn.it
CONTACT:
Outotec Oyj (OUTOTEC)/ Finland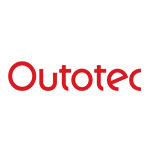 Outotec provides leading technologies and services for the Sustainable use of Earth's natural resources. As the global leader in minerals and metals processing technology, we have developed many breakthrough technologies over the decades for our customers in metals and mining industry. We also provide innovative solutions for industrial water treatment, the utilization of alternative energy sources and the chemical industry. Outotec ranked 12th on the 2015 Global 100 Most Sustainable Corporations in the World (Global 100) Index. Outotec shares are listed on NASDAQ OMX.
WEBSITE: www.outotec.com/
CONTACT:
Pyhäsalmi Mine Oy (PYHASALMI)/ FINLAND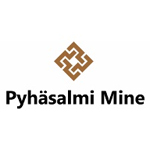 The on-site development for the case study III (Mineral beneficiation process chain intensification) will be carried out in the Pyhäsalmi mine, located in the town of Pyhäjärvi in central Finland. The main products, copper (Cu), zinc (Zn) and sulphur (S), are extracted from 1050-1421 meters below ground level. The Pyhäsalmi mine is well suited to the type of research carried out in this project, because it is a modern and well instrumented plant, and is often claimed to be one of the best performing mines worldwide.
WEBSITE: www.first-quantum.com
CONTACT:
SANOFI-Aventis, S.A. (SANOFI)/Spain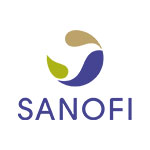 Pharmaceutical- Healthcare company with worldwide presence and activities. In Spain the company has affiliate corporation for commercial operations and industrial facility for medicines production. 80% of the products are exported to more than 50 countries.WEBSITE: www.sanofi.es/
CONTACT:
Eindhoven University of Technology (TUE)/Netherlands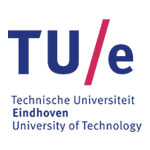 Eindhoven University of Technology (TU/e) was founded in 1956 to give a vital boost to the economy in the South East of the Netherlands. In the international CWTS ranking, TU/e ranked first of 350 best performing universities worldwide in regard to scientific output in cooperation with industry (2010). The department of chemical engineering and chemistry at TU/e has a strong focus on excellence in two main research fields, i.e. process engineering and macromolecular & organic chemistry. This is apparent from 7 ERC advanced grants, 1 ERC consolidator grant, and several ERC Starting grants.
WEBSITE: www.tue.nl
CONTACT:
Tel-Tek/Norway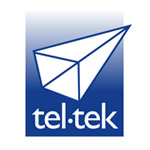 Tel-Tek is a national research institute with focus on energy efficient processes and low emission. We are a project contractor and conduct projects for and in collaboration with industry and public enterprises. Through research, development, technology transfer and advisory services, we will contribute to strengthening the development of a competitive industry, and encourage new businesses. We combine development to create new opportunities and develop results-oriented solutions.
WEBSITE: www.tel-tek.no/
CONTACT:
University of Leeds (UNIVLEEDS) / UK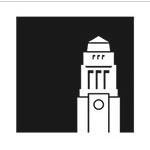 The School of Chemical and Process Engineering (SCAPE) is a distinctive, multidisciplinary combination of materials and process engineering, undertaking research within the energy and transport, particle science and engineering, health and personal care, and speciality-materials sectors. Much of our research is challenge driven and impacts on real-world issues, to the benefit of industry and the general public. Our research expenditure is circa £6M p.a. comprised from a number of different funding sources including, Research councils UK, industry, Innovate UK (Technology Strategy Board), European Union (FP7, H2020) and regional government. We place a strong emphasis on the transfer of knowledge to industry and technology transfer organisations.
WEBSITE: www.leeds.ac.uk
CONTACT:
University of Newcastle (UNEW)/United Kingdom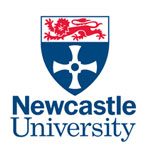 Higher Education Institution.
WEBSITE: www.ncl.ac.uk
CONTACT:
University of Oulu (OU) / Finland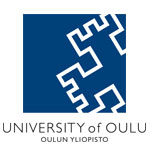 The University of Oulu (www.oulu.fi/english) is an international research and innovation university engaged in multidisciplinary basic research and academic education. UO is one of the largest universities in Finland with an exceptionally wide academic base. Current research covers over 70 fields of science. UO has participated over 65 FP7 projects in EU, acting as coordinator in 13 of them. UO holds currently 2 ERC grants. UO is a core partner in Europe's Innovation and Technology Institute (EIT) Raw Matters focusing on information technology, traffic, energy sector and raw materials. The participants of UO in this project are Control Engineering (CE) group from the Faculty of Technology and Faculty of Oulu Mining School.
WEBSITE: www.oulu.fi/university
CONTACT:
VTT Technical Research Centre of Finland (VTT)/Finland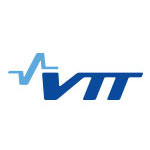 VTT Technical Research Centre of Finland Ltd is a state owned and controlled non-profit limited liability company established by law and operating under the ownership steering of the Finnish Ministry of Employment and the Economy. VTT's activities are focused on three areas: Knowledge intensive products and services, Smart industry and energy systems, and Solutions for natural resources and environment. VTT is impact-driven and from its wide multi-technological knowledge base, VTT can combine different technologies, produce information, upgrade technology knowledge, and create business intelligence and value added for its stakeholders.
WEBSITE: www.vttresearch.com
CONTACT:
Zurich University of Applied Sciences (ZHAW) / Switzerland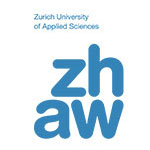 The ZHAW is one of the leading universities of applied sciences in Switzerland. Teaching, research, continuing education, consulting and other services are both scientifically based and practice-oriented. Graduates of the ZHAW hold their own on national and international markets and in the intercultural working world. About 11'000 students are enrolled at the ZHAW in a total of 26 Bachelor's degree programmes and 13 consecutive Master's programmes. The university also offers a broad range of continuing education courses, including over 40 Master's of Advanced Studies programmes. 30 institutes at the ZHAW network their resources to provide business and industry with customised services.
WEBSITE: www.zhaw.ch/en/university
CONTACT: